Whether you're planning a long distance or complicated move, you're hoping to downsize, or you want to protect your prized furniture during a home renovation, storing your furniture in a dedicated storage facility is an effective and secure solution. But how do you protect and prepare your furniture for storage? In this, the first article of the new year, we'll be answering exactly that.
A Thorough Clean
Before you do anything else, you need to give your furniture a thorough clean. Dust your furniture to protect it while it's in storage, but also give it a comprehensive check to ensure there's nothing like pieces of food trapped in its crevices – if a bit of food goes mouldy while the furniture is in storage, it could irrevocably damage your furniture!
Disassemble Your Furniture
Storage is usually priced by how much space you use, so it makes sense to disassemble your furniture before storing it to effectively utilise your storage space. This has the added benefit of making it easier to transport, too. Any screws and bolts and the like should be collected in a bag and taped to the furniture for safekeeping.
Padded Packaging
Regardless of whether or not your furniture is especially delicate, you should always package it responsibly in order to protect it from the environment and any potential bumps and scrapes. Sheets and even old quilts can be used to cushion and protect your furniture. Some self storage facilities can provide specialist packaging materials for a small surcharge and might even pack the furniture for you – discuss this with your local storage provider!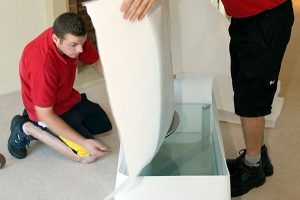 Pack Larger Items at the Back
It makes sense to use your storage space as wisely as possible so you can pack the most amount of stuff all while protecting your items. Consequently, you should always pack the largest items at the back and the smaller items to the front. In this way, you can ensure that your more precious furniture items aren't crushed and damaged by the larger, more cumbersome pieces.
Additionally, you should also allow air to flow freely between the different items of furniture in your storage space. Pack your items with spaces between each piece. In doing so, you'll minimise the damaging effects of moisture buildup and also reduce the odds of accidentally damaging your furniture when removing something.
Rest Assured: Your Furniture Is Safe
When using a dedicated self storage facility, you can rest assured that all of your furniture is in the safest hands possible. The facility will have dedicated security, including regular staff patrols and 24 hour CCTV.
What's more, your furniture will also have complete protection from the elements. Warehouses provide a controlled environment for your furniture, wherein extremes of temperature are mitigated and therefore your furniture remains safe. Issues with damp and warping become a thing of the past, both of which could be a significant worry if you stored your furniture in your garage!
However, perhaps the best solution is to give us a call on 01604 891133 or on our freephone, at 0800 622514. Let our staff worry about your furniture for you. We will be there from start to finish, arriving at your home and then wrapping, stacking and loading your furniture into one of our dedicated storage containers.
Following this, we will transport your treasured possessions to our purpose built depository and store everything safely and securely until you contact us to arrange re-delivery to your home, where we will unwrap and place your possessions exactly where you want them.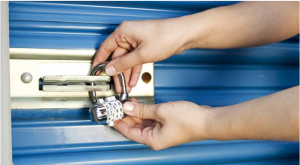 So if you're looking for exceptional self storage facilities in the Kettering and Northampton area, Wardle & Keach International are here to help. We offer comprehensive self storage services for any amount of goods, and we guarantee their complete safety and security while they're stored with us. To find out more, simply contact our friendly team today!